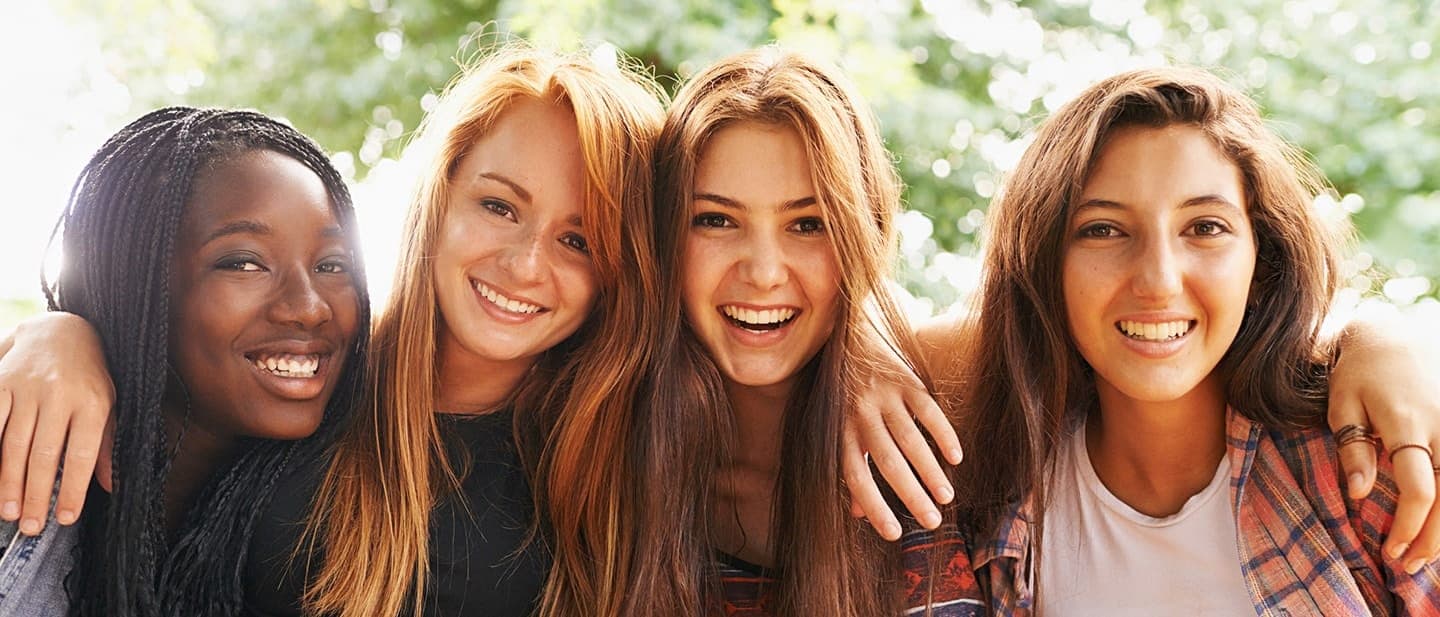 Natural control
LADY-COMP®/pearly® stands for family planning free from side effects, based on the method of measuring basal body temperature, which means absolute freedom for you and your body – for women who either prefer a natural, "non-invasive" family planning method. LADY-COMP®/pearly® enables you to plan a pregnancy simply by measuring your body temperature with your cycle computer every morning immediately after waking up and following its advice. Your computer will take care of the rest.
Natural cycle control is your best option if
you don't wish to take hormones because …
You must avoid taking hormones.
You wish to feel your body as it is.
You have a weak libido.
You intend to become a mother at a later stage.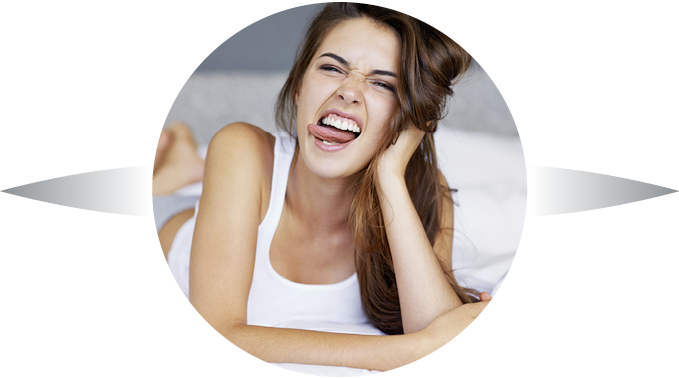 pearly® is our latest improvement that we are particularly proud of. It is our handiest low-cost tool that helps you monitor your cycle and plan a pregnancy. This cycle computer is particularly suitable for women who like to concentrate on what really matters and additionally wish to access their data on a smartphone. Of course, pearly® much like all our other devices, can be used as a stand-alone device and data can be read out via USB. pearly® comes in pocket format, making measuring particularly easy due to its ergonomic flap sensor and colour display. It is immediately ready for use, without any add-ons required, and is either available here or in pharmacies throughout Germany, including a 2-year guarantee!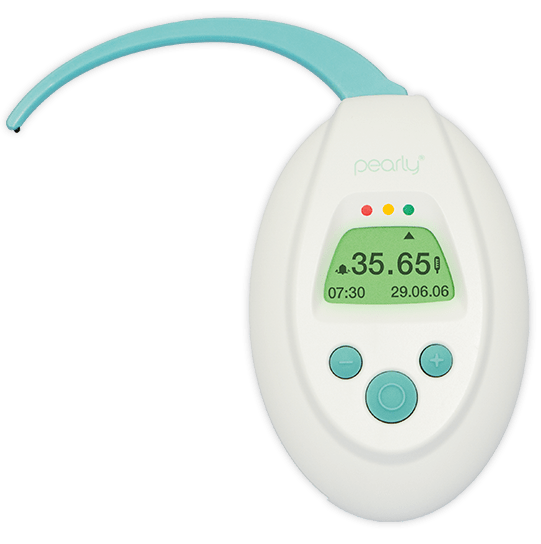 pearly® comes with the following functions:
Alarm
Data transfer via USB cable or Bluetooth®
Analysis of your personal cycle data (via e-mail)Ovulation forecast
Measurement value and cycle day
Daily fertility indicator (fertile/infertile)
Ovulation forecast
Fertility review for the last 99 days
Fertility preview for the next 6 days
Confirmation of pregnancy usually after 18 days
pearly®Cycle App *new*
pearly® compact info for download
* Unlike LADY-COMP®, pearly® functions cannot be upgraded at a later stage.
Technical data:
Size: 7/10 cm
Weight: 59 g
Battery: AAA alkaline battery / AAA rechargeable battery
99,3% accuracy
345 €
Buy now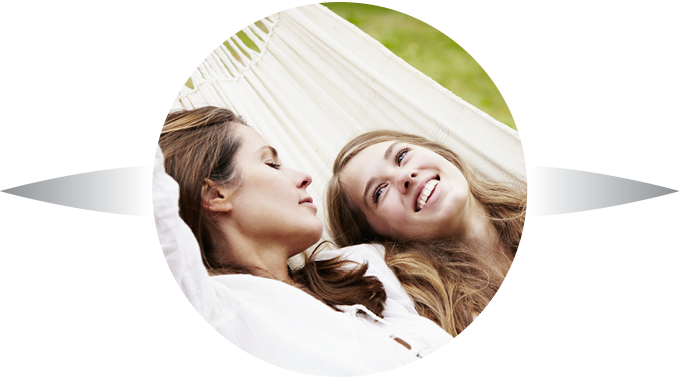 LADY-COMP® is the starlet of our product range. It comes with concentrated knowledge under the bonnet and offers friends of natural family planning virtually everything their heart desires. This cycle computer is ideal for women who wish to easily see what they need to know about their cycle and natural family planning. LADY-COMP® is immediately ready to use without extras, comes with a 2-year guarantee, and is available here or in pharmacies throughout Germany.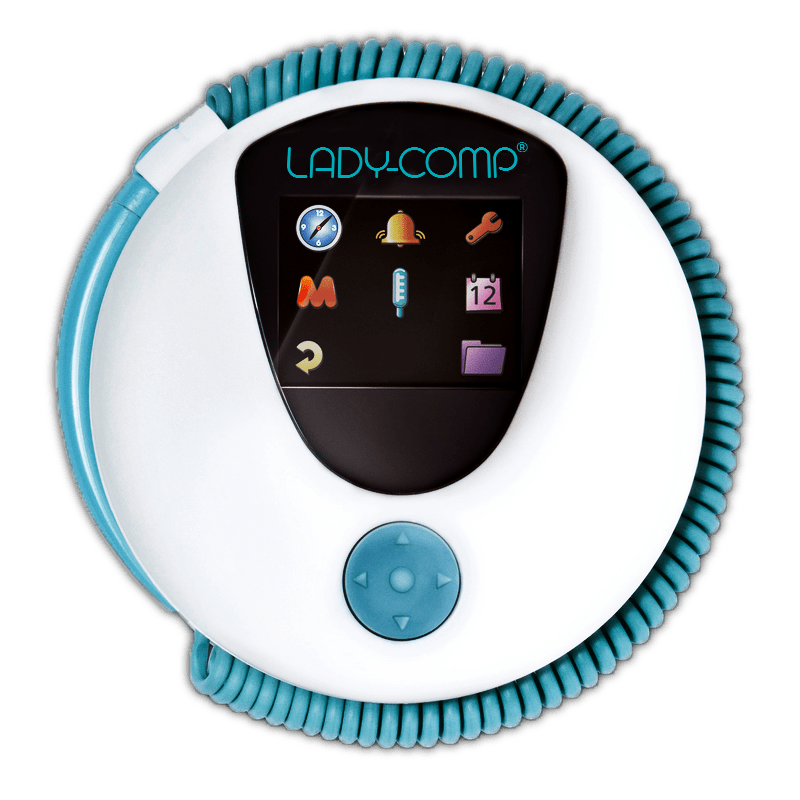 LADY-COMP® offers the following functions:
Alarm
Measured value and cycle day
Daily fertility status (fertile/infertile)
Ovulation forecast
Fertility retrospective for 180 days
Fertility forecast for 6 days
Fertility trend over the last months
6 months menstruation forecast
Average cycle length
Temperature increase / high temperature stage
Average length of high temperature stage
Ovulation spread in days
Number of mono-phase cycles
Personal inputs
BMI (Body Mass Index)
Indication of probable pregnancy after 15 days
Confirmation of pregnancy normally after 18 days
Data transfer via USB cable
Optional upgrade to LADY-COMP® baby
Technical Data:
Size: 9 cm in diam.
Weight: 130 g
Battery: AAA batteries or rechargeable batteries
99,3% accuracy
445 €
Buy now
Advantages
No extra cost
No side effects
No hormones
99.3% accuracy from day 1
No insertion of foreign bodies, no medicine intake required
Only approx. 60 seconds to measure
Comfortable measurement process under your tongue
On "green days" as safe as the pill
Europe's most recommended and purchased cycle computer
Tried and tested & continuously developed further for over 30 years
No disposable product
Supports self-determined health prevention & provides useful knowledge about your body
6 hours time window for daily measurement
LADY-COMP® cycle computers are devices developed and manufactured in Germany since 1986. Their safety has been repeatedly proven in recognized clinical studies. LADY-COMP® and pearly® are currently sold in 35 countries and successfully used by millions of women worldwide. Opt for endless freedom now with natural cycle control by LADY-COMP®.