Countdown Sale!
Special Offer
Oh wonderful Christmas time!
We would like to sweeten the pre-Christmas season with a sale.
With the code COUNTDOWN you save 24% on December 1st
- one percent less every day until 24 December.
To the shop.

Our cycle computers in comparison
Have a look at your options for monitoring your cycle: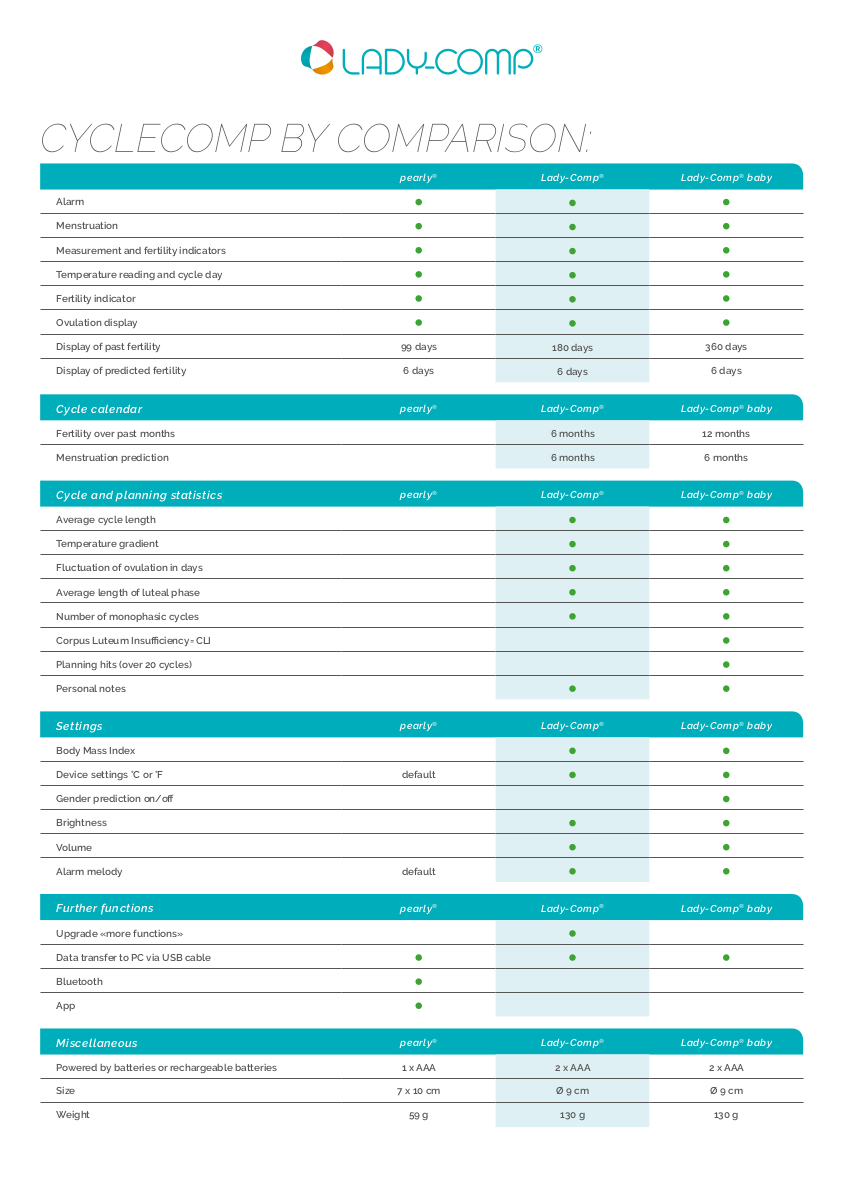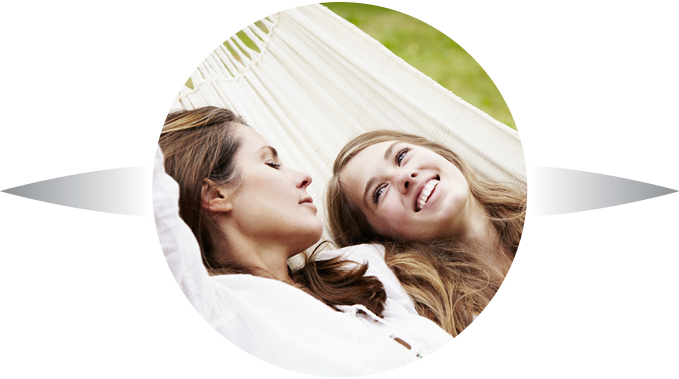 Medical consultation hotline
Users and potential users may wish to ask our colleague, Dr. med. Dorothee Bachhofer, for personal advice. Dorothee is an expert for natural cycle control and has written her thesis about methods of natural family planning; she knows just about everything about LADY-COMP®/pearly®. She is a general physician and classical homeopathic focusing on natural healing methods, i.e. she may advise you on any health issues you may have.
Dr. Med Dorothee Bachhofer
Bahnhofstrasse 17, 82449 Uffing am Staffelsee
Mobil: +49 (0) 171 4093515
Telephone hours:
08:00-10:00 a.m. except Wednesdays
Tues and Wed: 03:00 to 4:30 p.m.

By appointment only
Please bear in mind that the costs for medical advice will be calculated based on the usual schedule of doctor's fees (GOÄ). An extensive telephone consultation of 15-30 minutes will cost you between 20 and 30 euros.

These costs will be reimbursed, if you are covered by any of the following insurances:
1. Private health insurance
2. Health insurance benefit
3. Additional insurance to cover medical services in the area of naturopathy
Our LADYCOMPedia briefly and comprehensibly explains all important technical terms concerning "natural cycle control" and "natural family planning". Should you have any further questions, please don't hesitate to get in touch with us or our medical consultant!